WHY ENSCO?
There are many companies out there. The key to finding a job that advances a career is to find a company that matches your needs. ENSCO is not the biggest company, nor are we the flashiest. But we are a company that puts our employees—and their families—first. When you join ENSCO, you join a company that will commit to supporting you and your unique needs, whether it is through our excellent benefits program, our support of professional development and education, or our commitment to helping you find a work-home balance that fits your family's needs.
Our Culture
ENSCO's entrepreneurial atmosphere is evident in everything we do.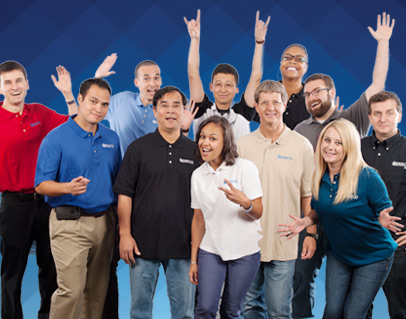 We began as a small startup company in 1969, and we have never lost our zeal for creativity, technical innovation, and entrepreneurialism. We actively encourage innovation, as well as new service and product development, whether for our customers' programs or as part of internal research and development projects. We hold fast to our basic beliefs and purposes, and maintain a corporate culture in which employees can perform at their highest potential, grow with the company, and maintain a healthy professional and personal balance in their lives.
Company Industry:

Information Technology
Powered By